Welcome to 63132.com, your local resource for news and information for Zip Code 63132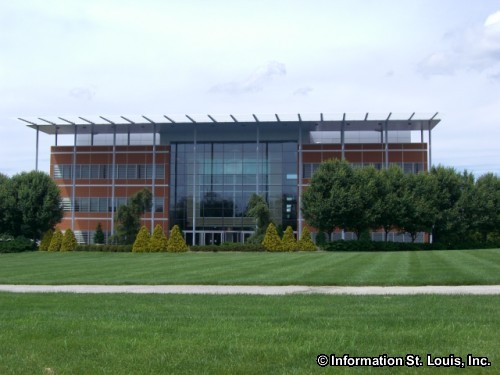 Welcome to the community site 63132.com! This site will provide you with information about the 63132 zip code. Most people associate the 63132 zip code with the City of Olivette Missouri which covers the majority of the zip code's area. But, a small portion of the City of Creve Coeur Missouri is found in the northeast quadrant formed by the intersection of Olive Blvd and North Lindbergh Blvd. The City of Overland's southern section, located just south of Page Avenue falls in 63132, as does the western portion of University City, which is located east of Interstate 170 to about the the line created by 82nd Blvd that runs between Page Avenue and Delmar Blvd. Parks are abundant within 63132. The City of Olivette has five city parks with over 80 acres of parkland that it maintains. Those parks are Stacy Park, Irv Zeid Citizens Park, Villa Park, Warson Park and Indian Meadows Park. The amenities that these parks offer the communty includes the Olivette Community Center, ball fields, playgrounds, biking and walking trails, pavilions and picnic sites and the Olivette dog park that is located in the Irv Zeid Citizens Park. St. Louis County maintains the King Park, located off of Dielman Road, with 4 acres of parkland that provides picnic facilities, a playground and basketball courts to the community. University City provides Ruth Park and Golf Course, located off of Old Bonhomme Road, that features 26 acres of wooded area with interpretive nature trails as well as a 9-hole public golf course. Residents are served by the Ladue School District, the Pattonville School District, the University City School District and the Ritenour School District. Private and parochial schools are also located in the 63132 zip code. A unique organization is located off of North Warson Road, the Donald Danforth Plant Science Center. The Danforth Center is a not-for-profit research center that's goal is to improve the nutritional value of food plants and to increase the yield of agricultural crops of impoverished countries. The Danforth Center is also researching how to produce biofuels from algae and other plants.
The zip code 63132 is located in county Missouri. There are approximately 13,988 people living in zip code 63132. They make up households. The average income per household in the 63132 zip code is $52,654. The median age of the residents is 39 years old (which is 37 years old for males and 40 years old for females). For more statistics See 63132 Zip Code Information
Here's What In Zip Code 63132
Block Yeshiva High School, Creve Coeur Missouri, Donald Danforth Plant Science Center, King Park, Nusach Hari B'nai Zion Congregation, Olivette Missouri, Overland Missouri, Pattonville School District, Ruth Park Golf Course, SSM Health Care, University City Missouri, US Post Office-Olivette Branch,
Real Estate For Sale in 63132 Zip Code
7 Arbor Road
$1,900,000
Beds:
4
Baths:
3.5
Remarks: Another New Custom Home Coming Soon By Berkley In Sought-after Arbor Road Subdivision In Ladue Schools On Gorg... |
See MORE Listings
3 Stacy Drive
$1,795,000
Beds:
6
Baths:
6.5
Remarks: Take Advantage Of This Excellent Opportunity To Live In This Brand New Luxury New Home To Be Built On A Large,... |
See MORE Listings
34 Heather Hill Lane
$1,725,000
Beds:
6
Baths:
5.5
Remarks: Don't Wait To Build! Here Is A Rare Opportunity To Own A Custom Build In Desirable Location & Award Winning La... |
See MORE Listings
9734 Mansfield Drive
$1,695,000
Beds:
6
Baths:
6.5
Remarks: Take Advantage Of This Excellent Opportunity To Live In This Brand New Luxury New Home To Be Built On A Large,... |
See MORE Listings
1290 Dielman Road
$1,650,000
Beds:
0
Remarks: Rare Offering Of 7.52 Acres Of Land In Olivette On One Of The Few Undeveloped Properties In The Area. In Oppor... |
See MORE Listings
Disclaimer: The information herein is believed to be accurate and timely, but no warranty whatsoever, whether expressed or implied, is given. Information from third parties is deemed reliable but not verified and should be independently verified. MORE, REALTORS does not display the entire IDX database of Mid America Regional Information Systems, Inc. (MARIS MLS) on this website.